ABT AS8 Cars pictures and reviews
Audi A8 is the flagship of the Ingolstadt-based automobile group. Due to innovative technology and quality at the highest stage, the luxury car has reached peak position in the ranking of the luxury class vehicles. Based on the A8 with V8-supercharger and a capacity of 4.2 litres as well as quattro-drive, Abt Sportsline has created a breathtaking model which perfectly unites luxury and sportiness: the Abt AS8.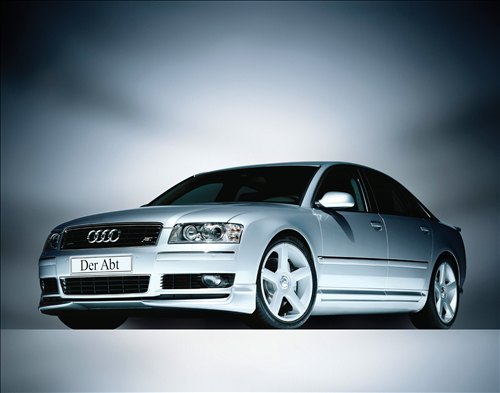 By means of a complex power upgrade, the Audi-specialists from Kempten have increased the performance of the luxury class limousine to 450 HP and 520 NM of maximum torque. Compared to the inherently well motorized standard model with 335 HP, this is a plus of 115 HP. Hence, the Abt AS8 accelerates to 100 km/h in just 5.9 seconds and reaches a top speed of 247 km/h.